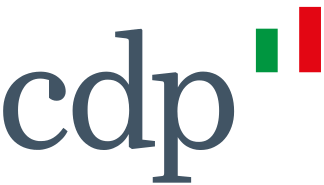 Rome, 4 August 2020 - IREM Spa, a Sicilian company active in the industrial plant engineering sector, has finalized a loan agreement for a total of 5 million euros with Cassa Depositi e Prestiti SpA. The loan, lasting 36 months, was allocated to support of working capital financial needs deriving from the pandemic phase (Covid-19) and instrumental for the completion of investments aimed at the growth of the Group.
Founded in 1979 in Syracuse, IREM is at the helm of an international group active for over 40 years in the construction, management and maintenance of plant engineering for the Oil & Gas, Chemical & Petrochemical, Energy & Nuclear sectors, in particular in the construction of production systems and sites for the extraction or refining of oil.
The Group, with around 3,800 employees, of which 584 in Italy at the end of 2019, has a strong international branch with offices in Belgium, Holland, Egypt and Hungary and, with subsidiaries, Egypt, United Kingdom, Saudi Arabia, Oman and Mozambique. In Italy, the headquarters is in Syracuse, with a Yard of over 150 thousand square meters for prefabrication and production of artifacts that are transported by sea to sites in northern Europe and North Africa, while in Milan it is present with a business office.
Nunzio Tartaglia, Head of the CDP Imprese Division commented as follows: "IREM represents a concrete example of the virtuous Italian companies that CDP intends to accompany in their growth paths, including at an international level. A historic Italian company which, starting from Sicily, thanks to the right combination of founding partners and an external management of thickness, has been able to build a competitive positioning and a global brand reputation, accrediting itself as main contractor towards the main international groups for the construction, management and maintenance of the most complex plants in the Energy and Oîl & Gas sectors."
"We express satisfaction for the trust expressed by Cdp in us, which has recognized the solidity of our reality and of the projects in progress" - commented the CEO and managing director of IREM, Dr. Giovanni Musso - I hope this operation is only the first step to build a lasting collaboration with CDP, so that in the near future it can support Irem in its growth path, which includes further investments and economic efforts to consolidate the business model, strengthen the value position on the foreign market without neglecting the domestic one , objectives that have given us the strength to overcome the current phase of the pandemic crisis with serenity.
Borsaitaliana.pdf